Advanced Bodywork And Mindset Systems Reveal True Causes And Ways To Relieve Pain And Stress, Without Adjustments Or Surgery, So You Can Feel Years Younger, And Live A Better Life ... GUARANTEED!
"IF YOU FIND A MORE EFFECTIVE TREATMENT,
I'LL REFUND YOUR MONEY IN FULL" 
FASTER, LONGER LASTING RESULTS!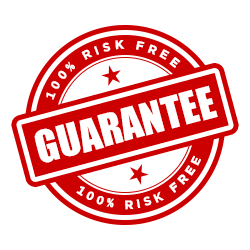 Are you suffering from ongoing back pain, headaches, neck and shoulder tension and wondering what to do about it? Maybe you have a sport or work related injury.
You've probably tried different therapies, but not getting the result you would like. It is likely you have come to this page looking to find something better, in the hope that you can finally resolve your issues that are disrupting the life you would like, FREE from stress and pain.
TWO IMPORTANT QUESTIONS TO CONSIDER
How is living with pain and stress affecting your life?
What would your life be like without it?
Imagine how much more you could do. How much would your sport or exercise improve without any extra effort. Does that sound like something that you would like?
Let's face it. You work hard to enjoy the fruits of your labour. Don't let unnecessary pain stand in the way. Twenty percent of people live with chronic pain. There is a thinking that this is normal.
In fact some therapists might even tell you it's normal, because they have it too. If you are being told this, you are being advised by someone with limiting beliefs, someone who hasn't worked it out.
Yes, pain is common, but not normal. What is normal is not doing what's necessary to eliminate or reduce it. Those things are regular bodywork, once a month. Clinical stretching and a diet low in inflammatory foods.
WHY BOWEN TECHNIQUE, REMEDIAL MASSAGE,  MYOTHERAPY AND CLINICAL STRETCHING WORKS
To effectively treat pain and stress, it is important to work on all the structures involved. The three main levels are the hard structures, the soft tissues and most importantly the deeper layers of fascia or connective tissue.
If you only adjust the joints, the tight muscles will pull things back to where they were. By working on the soft tissues the joints can make the adjustments naturally. However, if the fascia is not released it will pull the above layers back to where they were. So releasing the fascia is most important.
So it makes sense that as you work on the deeper layers, all the layers above release and correct themselves, giving lasting results. To get optimum results, each treatment is 1 hr, which is necessary for a complete programme. Add to the mix specific clinical stretching, and you have a complete treatment. This is the secret to living without pain. It takes away the need to see multiple therapist to fix the problem.
*"When you visit Ray, if you walk in with a headache, he fixes it; stiff shoulder? - fixes it; Sore neck - fixed. I go to Ray once a month, as part of my health regime. As soon as I get a twinge, I make an appointment and due to his breadth of knowledge (Bowen, Hypnotherapy, Thai Massage, stretching and more) I have no long term issues". RUTH WILLIS,           Independent Consultant
*"I had a few aches and pains, and decided to follow my daughters recommendation to see Ray. She was introduced to him after suffering whiplash in a car accident. She was very happy with her treatment, which got her back on her feet very quickly. After my first visit, I found the greatest improvement in a short time of any other kind of practitioner I have visited. I would not hesitate in recommending Ray to anyone who is feeling the need to work on pain or stiffness in the body". ISABELLE ALEXANDER, MOORABBIN VIC.
*"I went to Allstress Management in pain and unable to turn my head. After some Bowen treatments, I walked out feeling fantastic and pain free. I have since taken my daughter, with a chronic knee problem, and her knees are now pain free and no longer swollen."   ROSEY COOKE, BEAUMARIS VIC.
*"Ray's maintenance bodywork has allowed me to gain whole strength in body and mind, which has been a great asset through some difficult life challenges. Much appreciated." LYN PALMER, BEAUMARIS, VIC   P.S. I love your stretch class.   
*"Dear Ray, I want to thank you for the amazingly helpful treatment for neck/shoulder & back with Bowen treatment yesterday. I have felt extraordinarily free and energetic ever since. I am so grateful! Your excellent newsletter this month was devoted to Magic and magic happened for me, thanks to you." MARGIE BEADLE, BEAUMARIS VIC
AVOID MAKING THIS MISTAKE
We are constantly being sold on the idea of a quick fix. Typically most people wait for something to go wrong, and then expect one treatment to do wonders. They say, well that didn't work and try something else. They continue this pattern and wonder why they get no result. It's like throwing money down the drain. That being said, therapy should not be drawn out. Three to six sessions, once a week, will correct almost all problems. After a treatment, the body needs time to integrate and assimilate the adjustments necessary. Too much therapy, from too many therapists overloads the systems, and will have a negative effect. Then, periodic maintenance is the way to go.
Your treatment would include techniques including massage, myofascial release, trigger points, acupressure, joint movement and remedial stretching. After care advice with specific stretching would be prescribed for faster recovery. The psychological and emotional benefits that you gain should not be overlooked.
Allstressmanagement.com provides complete and integrated treatments for faster results. All work is done through loose comfortable clothing, to easily facilitate stretching throughout the treatment process.
Musculoskeletal therapy should only be done by a qualified therapist
Your therapist should be a member of "Massage & Myotherapy Australia"
You can claim through your Private Health Cover
NEW CLIENT, FREE HEALTH BY DESIGN CONSULTATION
Not sure where to start? Book your NO obligation FREE phone consultation. We will discuss your health objectives, so you can make an informed decision to see how Allstressmanagement.com can help you live a better life. Click the button below to book your consultation online. Ray will call you at your allotted time to speak with you.
Allstressmanagement.com offers you a choice of two programmes
 RAPID REBOOT PROGRAMME
(3, weekly sessions) 
For new, or occasional clients looking for rapid results, to reboot your health outcomes. This gives you a complete, integrated treatment programme of three sessions, week apart, (payable on first session), where all components are addressed, freeing the joints, soft tissue and fascia with trigger point therapy, fascial release techniques, acupressure and specific therapist grade remedial stretching. The secret to living without pain is in regular maintenance.
MEMBERS MONTHLY PROGRAMME
(For Regular Clients) 
For committed clients, who understand the value of investing in regular treatments. Pay as you go sessions. With this level you get everything included in the basic treatment plus additional take away advice including clinical stretches targeted to address your specific needs. This is for those who value the faster recovery that Premium level delivers. Allstress Management does not cater to one session quick fix mentality, and for this reason, you get guaranteed results.
Successful people understand that investing in their health is what allows them to achieve peak performance, and increase productivity in less time. They understand commitment.
An important part of their health objectives includes regular musculoskeletal therapy: Remedial Massage / Bowen Therapy to eliminate Stress and Pain, and increase energy levels. They understand that they have the resources, and the right therapist knows how to activate them.
They do not look for excuses why they can't fit it in. In fact they never leave without making their next appointment, and most importantly, committing to it. Allstressmanagement.com uses elite systems, and gets excellent results with people of this mindset.
I don't know why it is, but most people wait for something to go wrong, or until it gets bad enough, like aching back, and then go looking for a quick fix, thinking one session will fix their problems.
Instead of seeing the value of regular treatments as an investment, so they can live a better life, to them it is an expense they say they can't afford, or don't have time. The truth is they just choose to spend both of those on other things.
They waste money looking for the quick fix, and wonder why it doesn't work. Its false economics. It's like those people who buy the new exercise fad after watching an infomercial. They never look like the people on the ad. Apparently you have to commit to doing the exercise.
People who don't invest in their well-being usually struggle to find success. Allstressmanagement.com is not the right fit for these people, and it is unlikely for them to achieve successful outcomes.
Do nothing, and hope it will just go away.
Try and figure it out for yourself, going from one therapist to another in pursuit of the quick fix, wasting time and money.
Invest in yourself at Allstress Management with PROVEN SYSTEMS and a complete treatment programme GUARANTEED.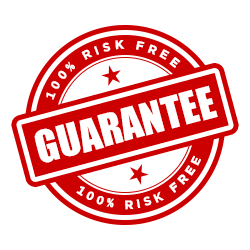 CALL OR TEXT                

0407 054 557

        TO MAKE YOUR APPOINTMENT OR